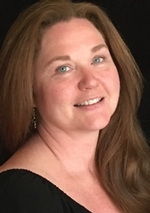 Karma Seaman, REALTOR®
Helping People Is Our Business
---
As the newest agent here at West Coast Realty, I strive daily to practice integrity, service, and gratitude in all my affairs. My objective is to leave you with an amazing real estate experience. My philosophy is simple: Customers come first!
I understand that buying or selling a home is more than just a transaction: it's a life-changing experience. That's why I provide exceptional, personalized service for all my customers.
I take great pride in the relationships I build and always work relentlessly on my customer's behalf to help them achieve their real estate goals. I believe that if you're not left with an amazing real estate experience, I haven't done my job; I measure my success by your satisfaction.
Buying or Selling-I'm always focused on your goal and make your interest my priority. That's a personal promise.
YOU tell me your plans and your priorities, I'LL share my knowledge, experience, and ideas; TOGETHER we will make your next move your best move ever!
I closed 20 sides to transactions in 2018. Ask me about my proven marketing plan.
Listing Courtesy of: West Coast Realty Inc
Listing Courtesy of: West Coast Realty Inc
Listing Courtesy of: West Coast Realty Inc
Listing Courtesy of: West Coast Realty Inc
Listing Courtesy of: West Coast Realty Inc
Listing Courtesy of: West Coast Realty Inc
Listing Courtesy of: West Coast Realty Inc
Listing Courtesy of: West Coast Realty Inc
Listing Courtesy of: West Coast Realty Inc
Listing Courtesy of: West Coast Realty Inc
Listing Courtesy of: West Coast Realty Inc
Listing Courtesy of: West Coast Realty Inc