West Coast Realty, Inc
Your Source for Fort Myers Real Estate
Get Started Today
Our Team Is Ready to Help!
Your Source for Fort Myers Real Estate
Helping People Is Our Business

Address:
13102 Palm Beach Blvd
Suite C Fort Myers, FL 33905
Phone: 239.694.4500
Fax: 239.694.6615
Today's competitive real estate market, timing is everything.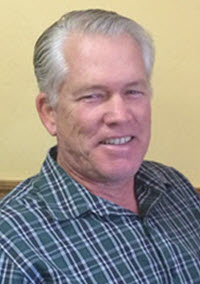 Tad Miller
Broker & Owner
West Coast Realty Inc.

Many good homes are sold before they are ever advertised. Beat other homebuyers to the hottest new homes for sale in Fort Myers with our new home buyer property organizer!
If you own real estate that you're thinking of selling, we would be happy to provide you with a free Home Evaluation.
Whether you are buying or selling a home, with West Coast Realty Inc, we want to earn your business. Helping people is our business!
I invite you to contact one of our agents and any one of us would be happy to assist you with this important transaction. In addition, if you have any general questions about buying or selling real estate in Florida, please contact us and we will be more than willing to help.
Please be sure to browse our featured listings, advanced property search options, information on the communities within the Fort Myers area and learn more about our team of agents. We look forward to helping you.
Sincerely,
Tad Miller

Sign up for our free property search organizer. 
Our Property Organizer allows you to create and manage saved property searches.
West Coast Realty's Property Management portal for owners and tenants.
West Coast Realty is a Proud Member of the Following Associations